It's often easy to ignore routine maintenance that will extend the life of your Chrysler, Dodge, Jeep, or RAM. Especially when it comes to tires. At Petersen Chrysler Dodge Jeep, Ram we make it easy for drivers in the Waupaca area to buy the right tires for the right conditions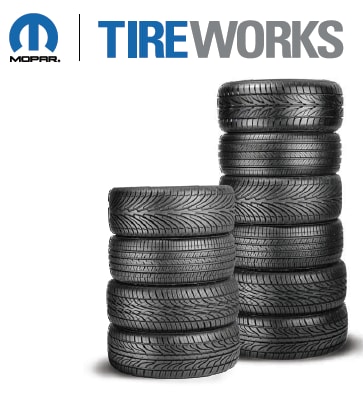 More about the kind of tires we offer: Road conditions and pavement temperatures can obviously be different depending on the time of year, and that should be reflected by the tires you have on your car. Summer tires are meant for road conditions that are dry or wet, and are designed for optimum traction in warmer weather due to a optimized rubber compound. The downside to this rubber is that it will not effectively grip the road once the weather gets colder. Winter tires are designed with a different type of rubber and tread pattern to specifically maximize grip on snowy and icy roads. They remain softer in cold weather which helps your cold weather handling, but will wear down faster if used in warmer weather. All-season tires are designed to get you by without having to change your tires all year round. They will work in any season, but won't give you the same level of performance, traction, and handling for which the specialized winter and summer tires are designed.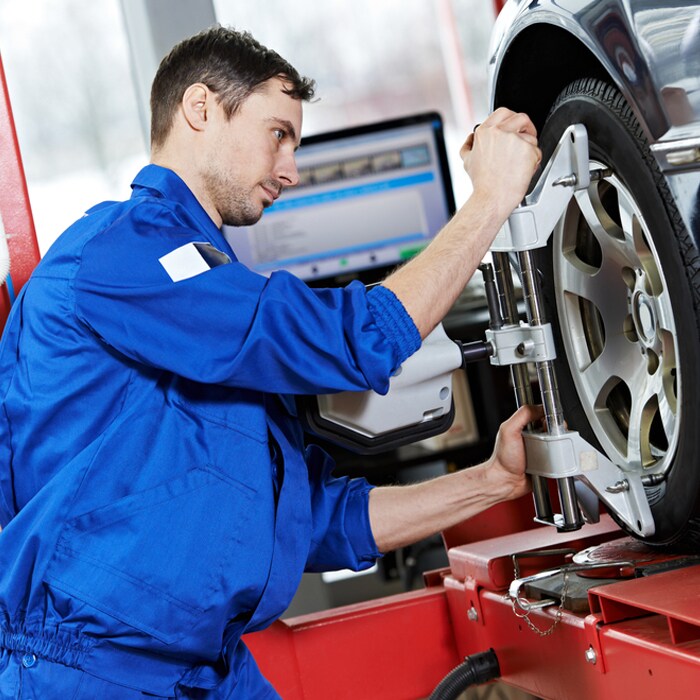 Just like a routine oil change improves the health of your engine, so do routine tire rotations improve the life of your tires. Depending on road conditions and your driving habits, tires can wear down unevenly. Having our trained experts rotate your tires every 5,000 to 7,500 miles (depending on your model) will help preserve all four tires by letting them wear evenly. This improves your vehicle's balance, alignment, handling, and fuel efficiency.